COVID-19 Update 07/04/2021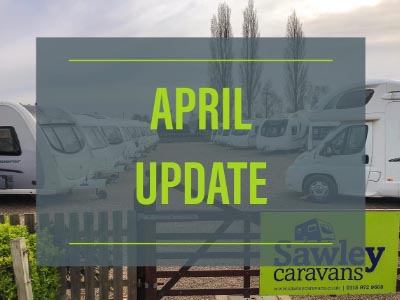 Following on from the latest government announcement, we're happy to confirm that we will be resuming our appointment only setup from APRIL 12TH and for the foreseeable future.
This not only allows us to keep the safety of our customers and staff our top priority but we feel it has been the most successful way of running our family business.
To book your appointment, please call us on 07850 859097 or email sales@sawleycaravans.co.uk
We thank you for respecting this decision and look forward to seeing you all soon!